Our private spa offers various facilities to relax both mentally and physically. Overlooking the hinterland, enjoy the various saunas, the steam bath, and a nice sunbathing area.
How nice is it to book a massage in our spa after a nice walk, bike ride, or just because you feel like it. Book your massage directly or call/app Katja to make an appointment at +31 (0)6 2890 2558.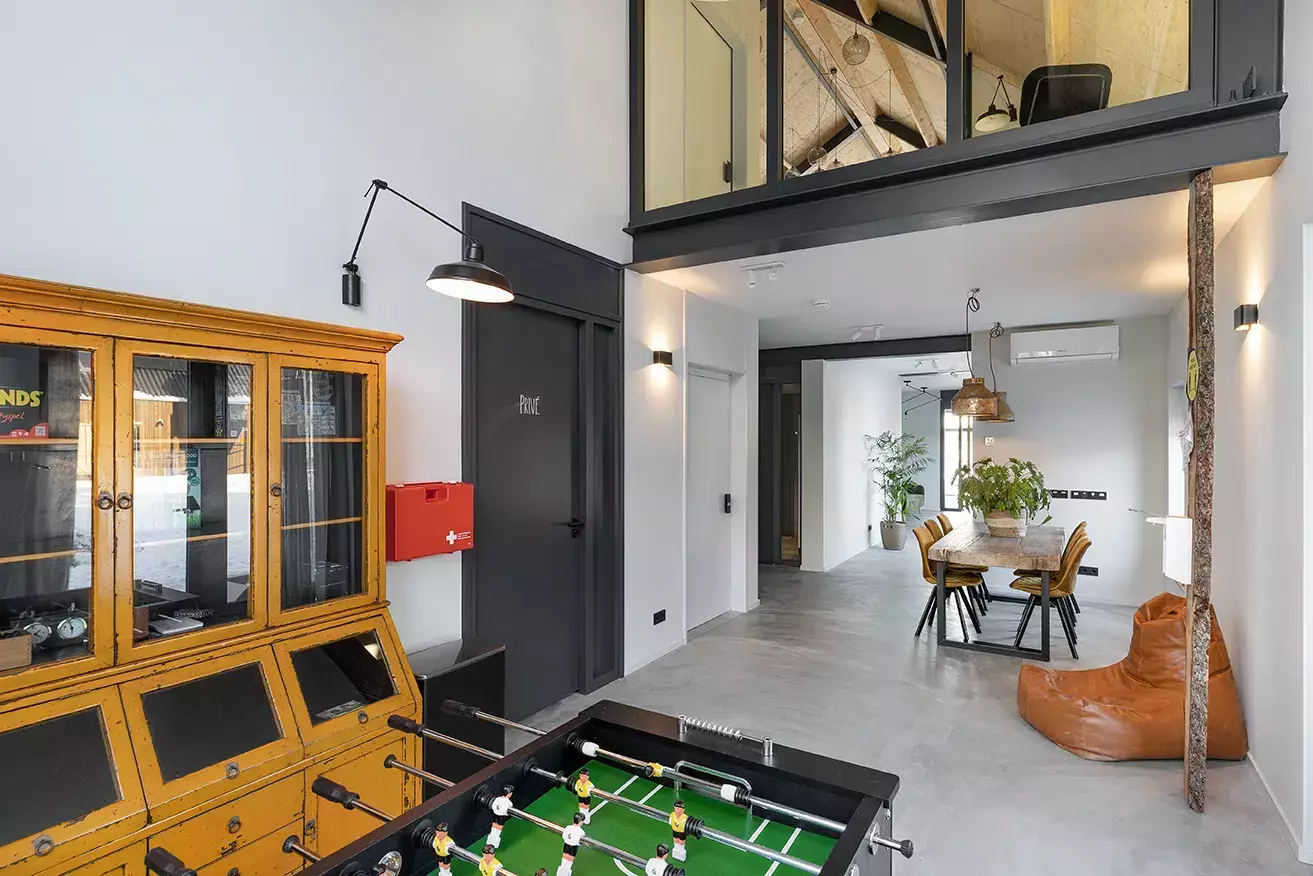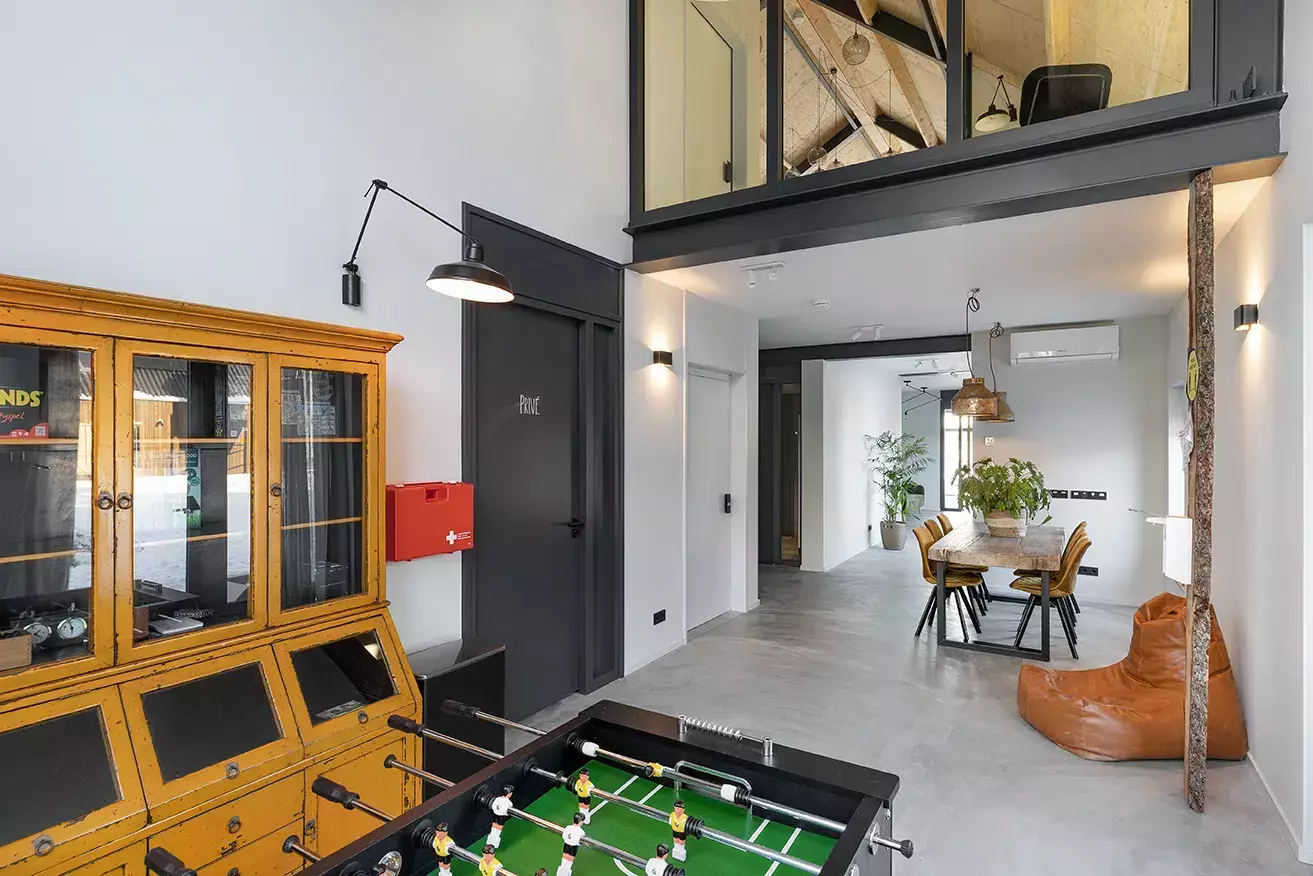 Games
We take games very seriously, indeed. So there's a foosball table, a ping pong table, a nice old-fashioned shuffleboard, and a well-stocked game closet for rainy afternoons. Every lodge is equipped with the "chatterbox" game.
The children can let loose on bikes of all sizes and various go-karts. And there is a volleyball net (with balls) in the orchard.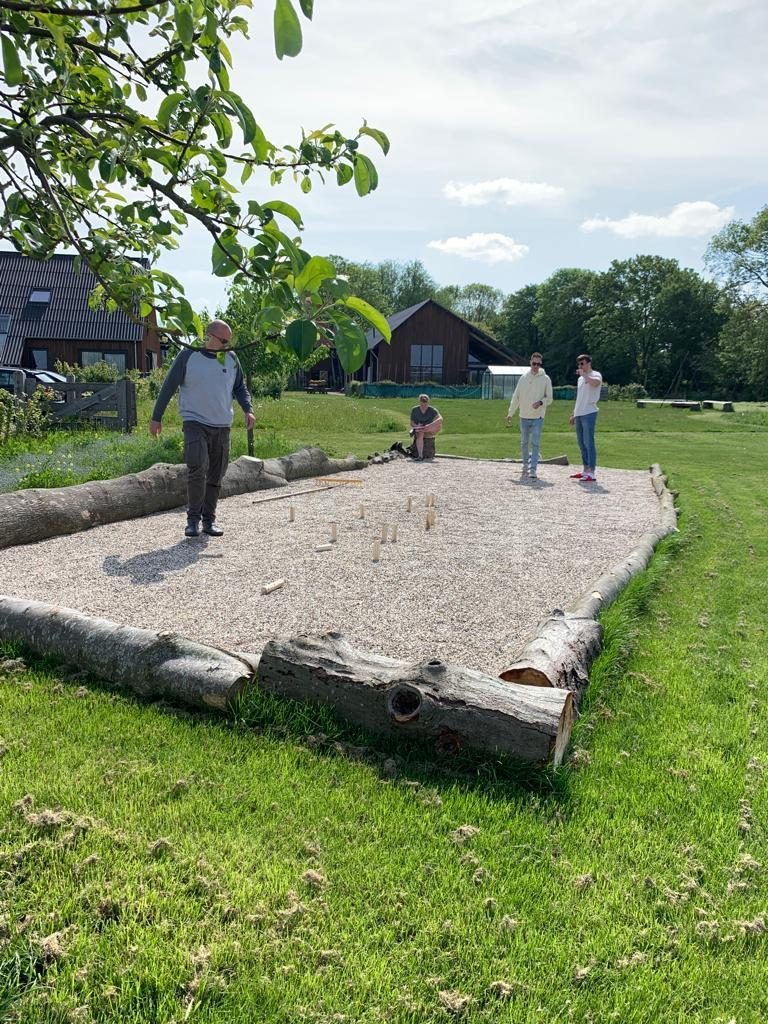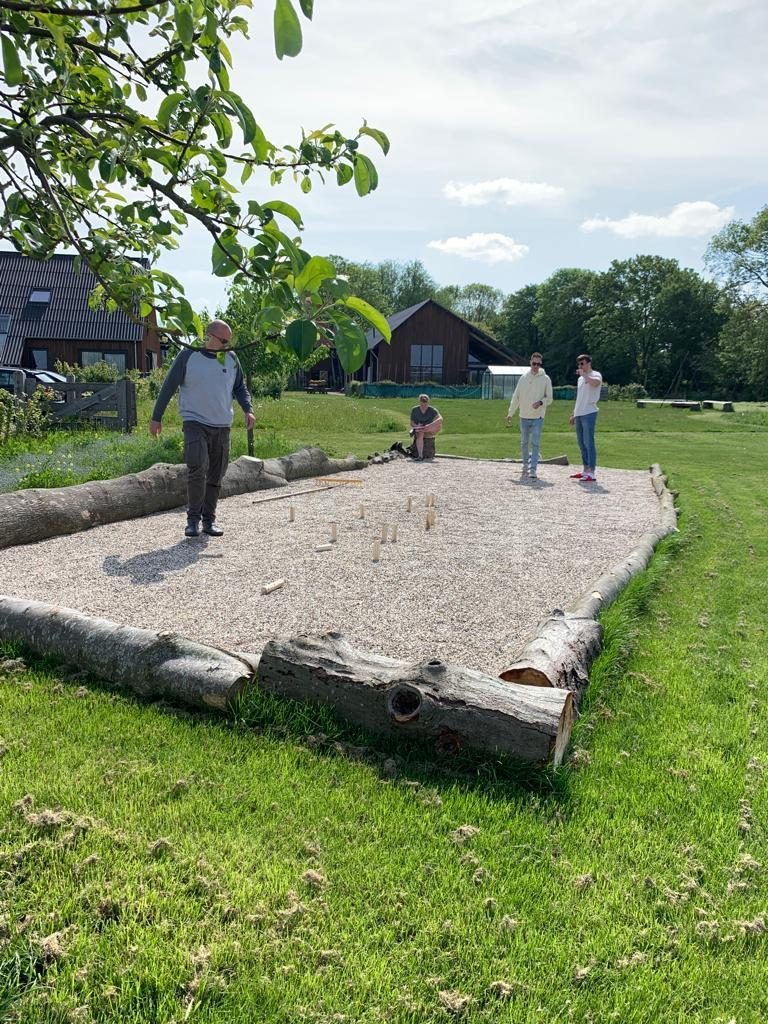 Pétanque court
Your stay at 't Erf would not be complete without a game of pétanque. It's a game for adults, but kids like it too. Enjoy an exciting game together and try to get the metal ball as close as possible to the but.
Discover the possibilities of the Opkamer: an attractive, multipurpose space for reception, (wedding) party, etc. for parties of up to 75 persons.
Allow Jobse & Jobse to provide a delicious breakfast. Farm fresh and served in the lodge!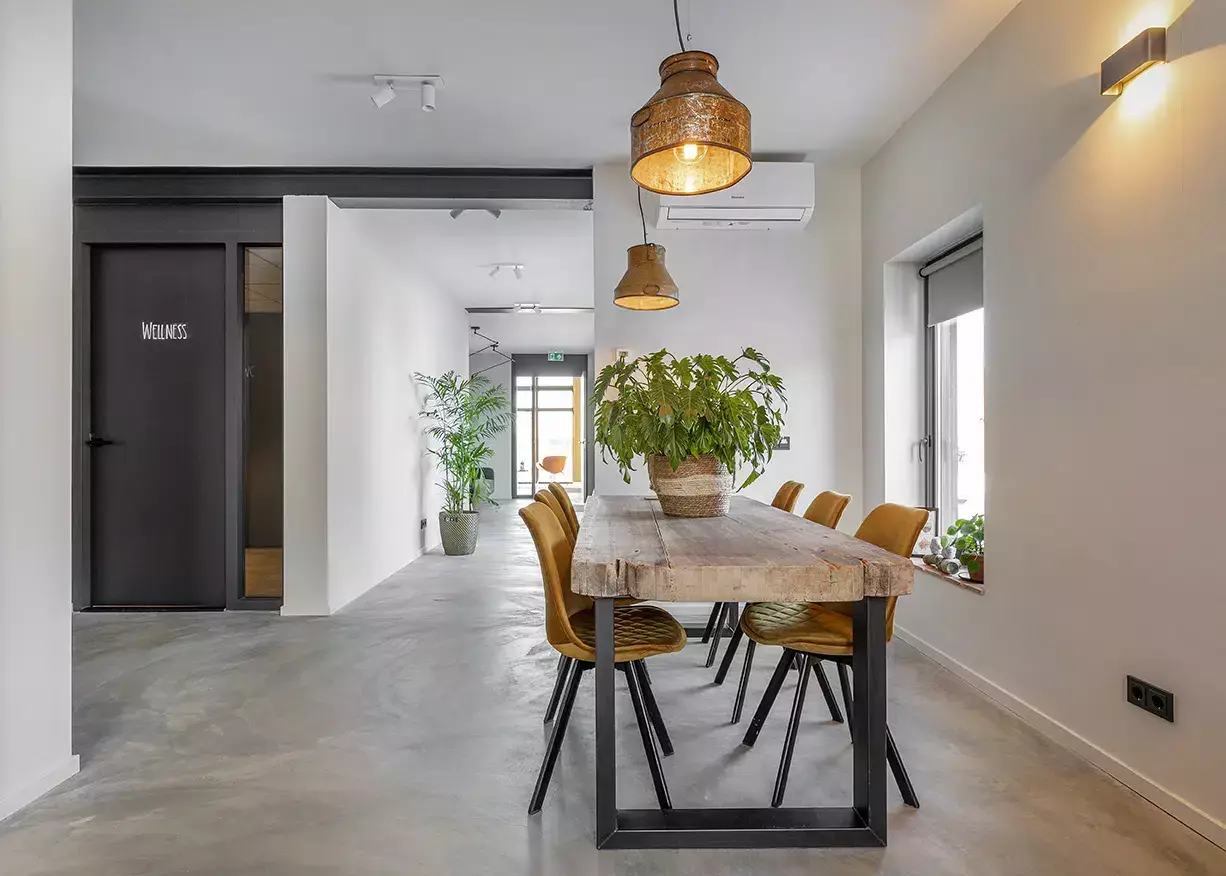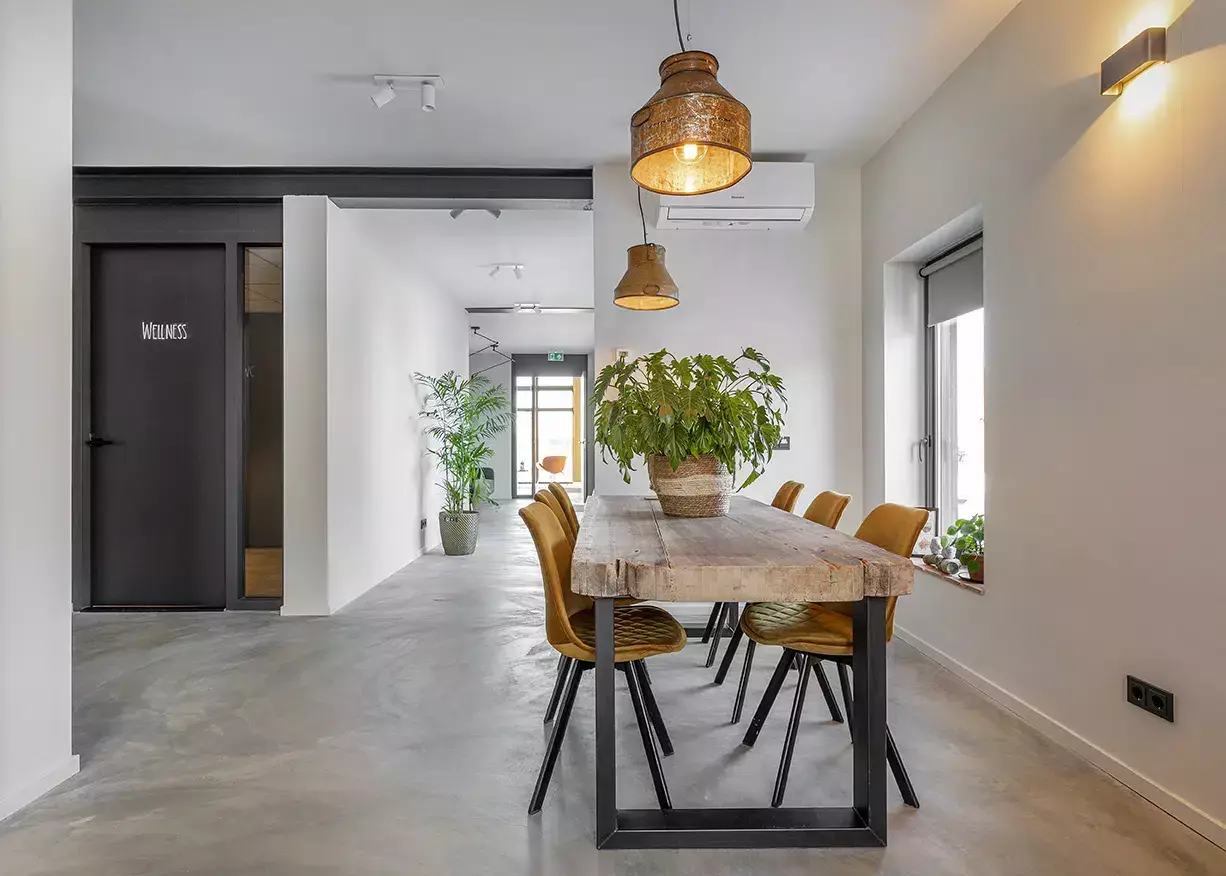 Little store
In our little store, we sell the local products that you can also enjoy in the welcome package. In addition, you can buy the art on display in the lodges.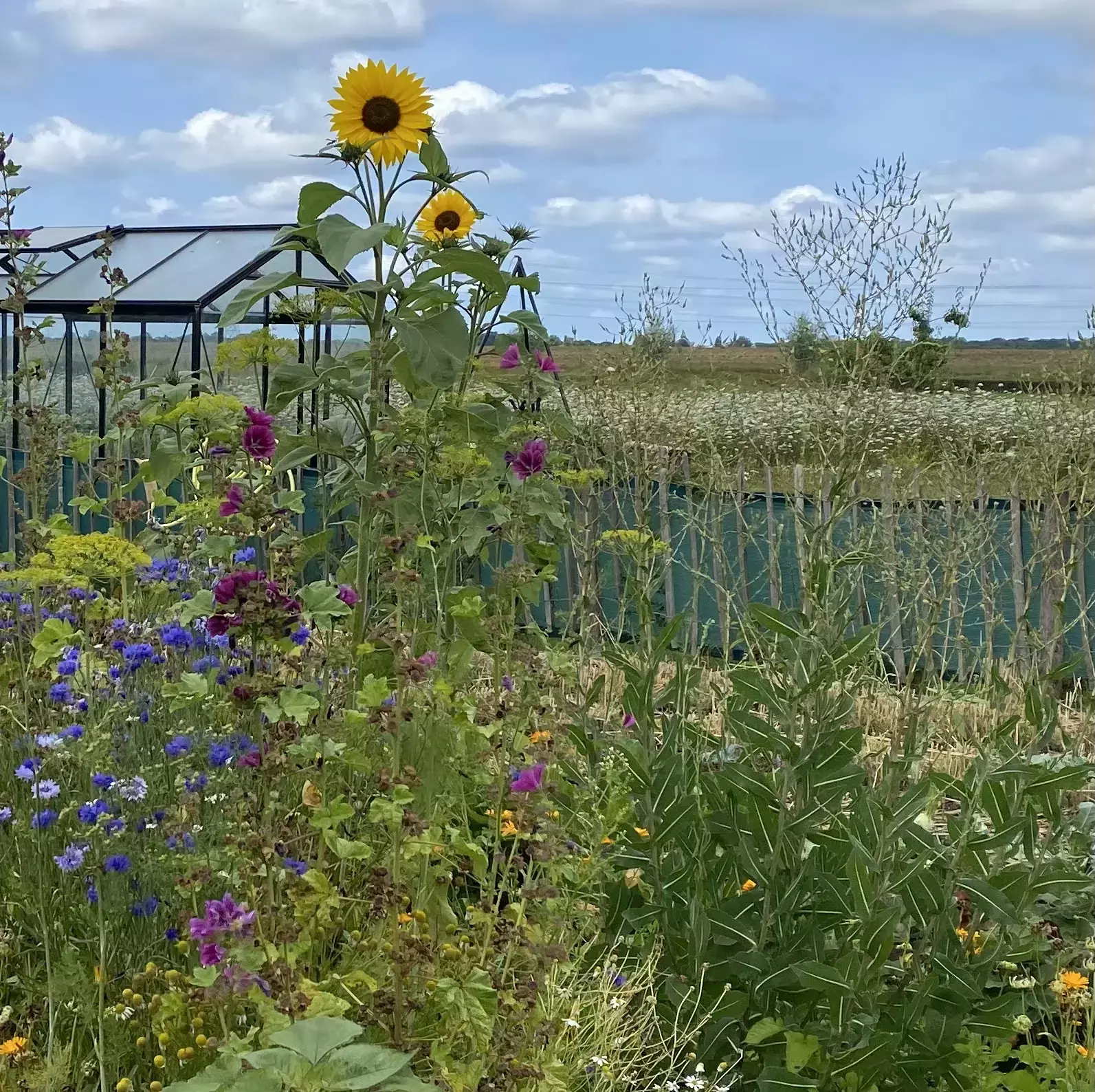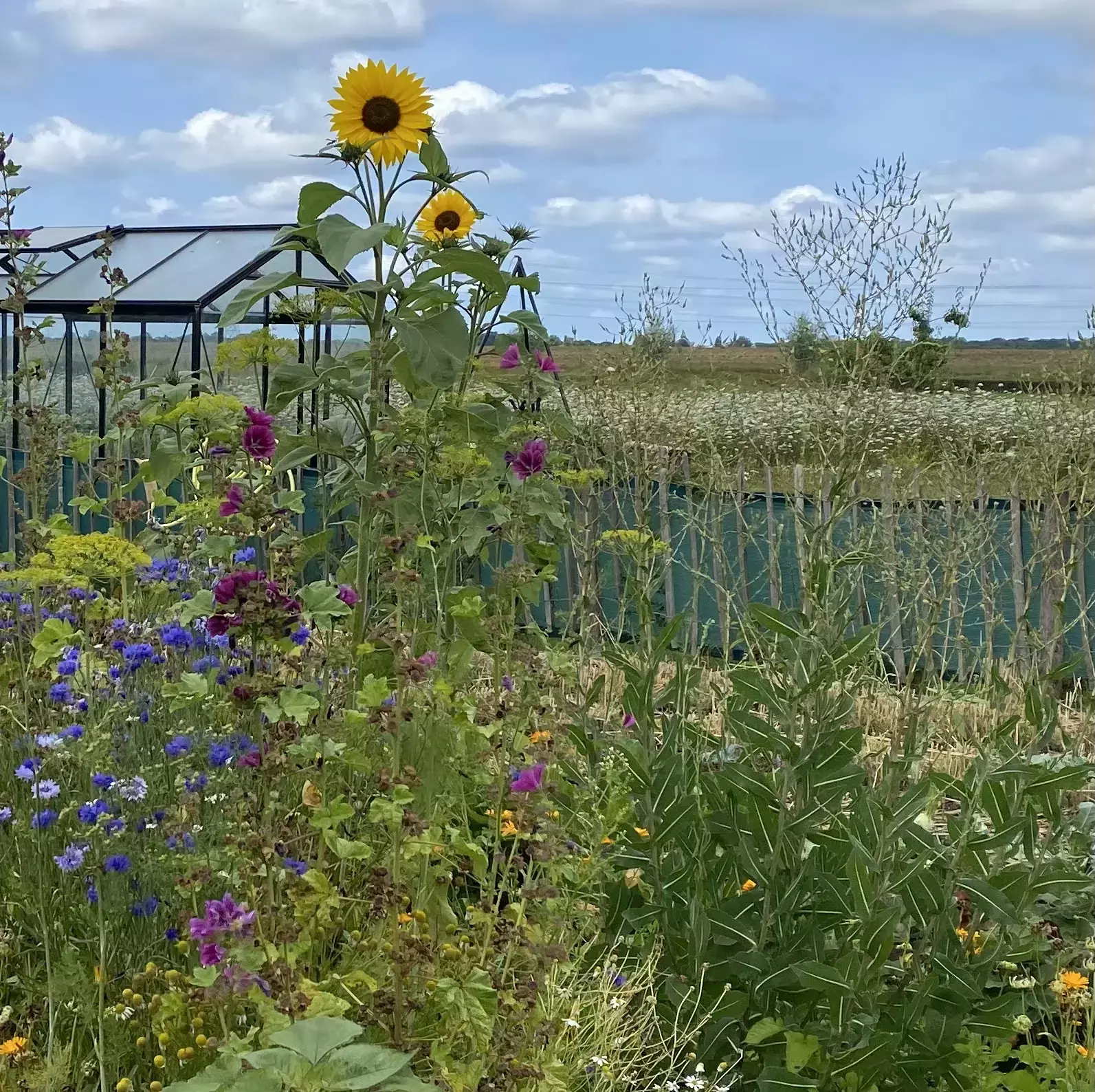 Vegetable garden
Our regenerative vegetable garden and greenhouse full of our own vegetables and herbs are available for you to use. You can pick as many vegetables and herbs here as you want during your stay, so that you can prepare a delicious meal.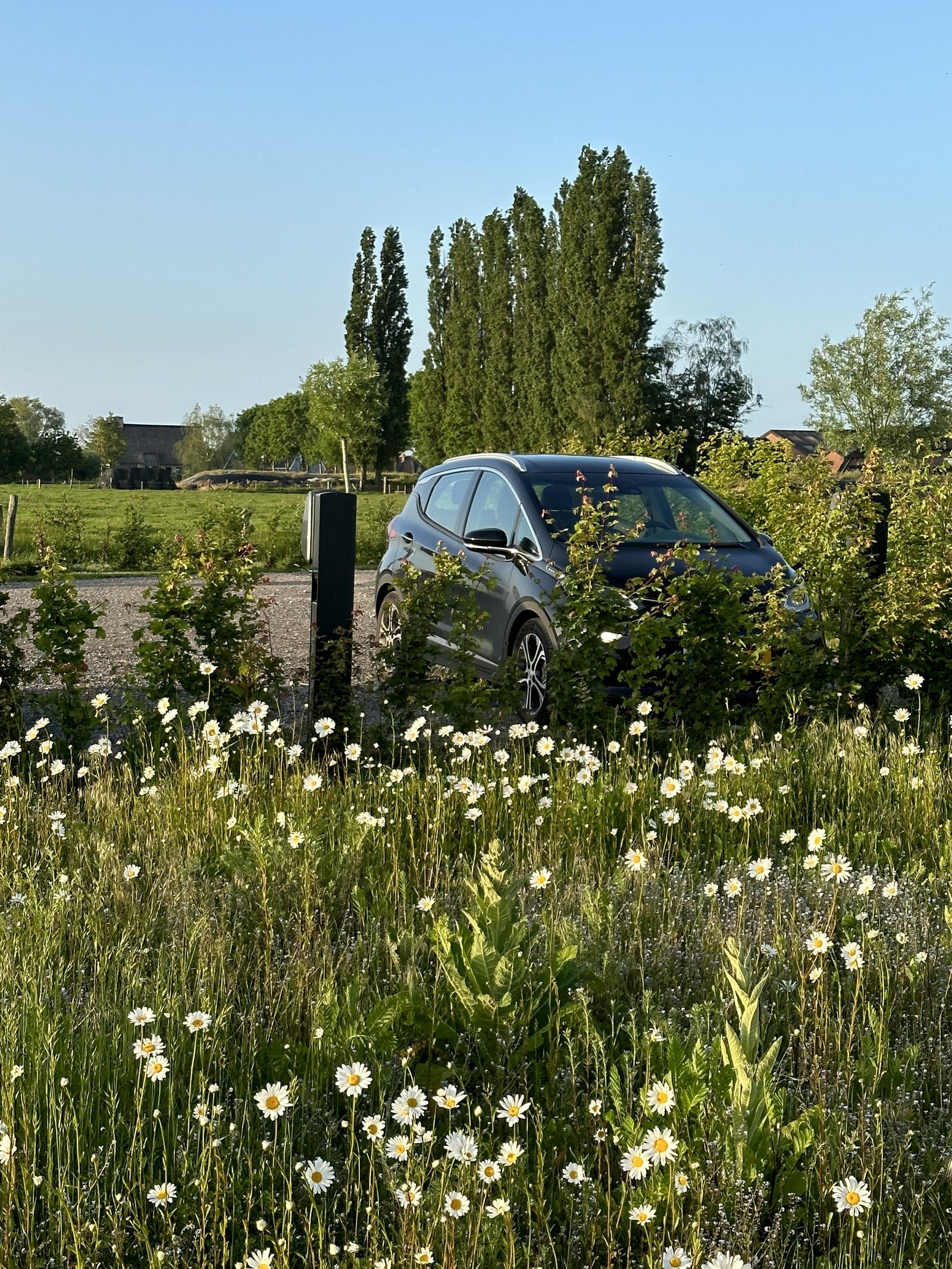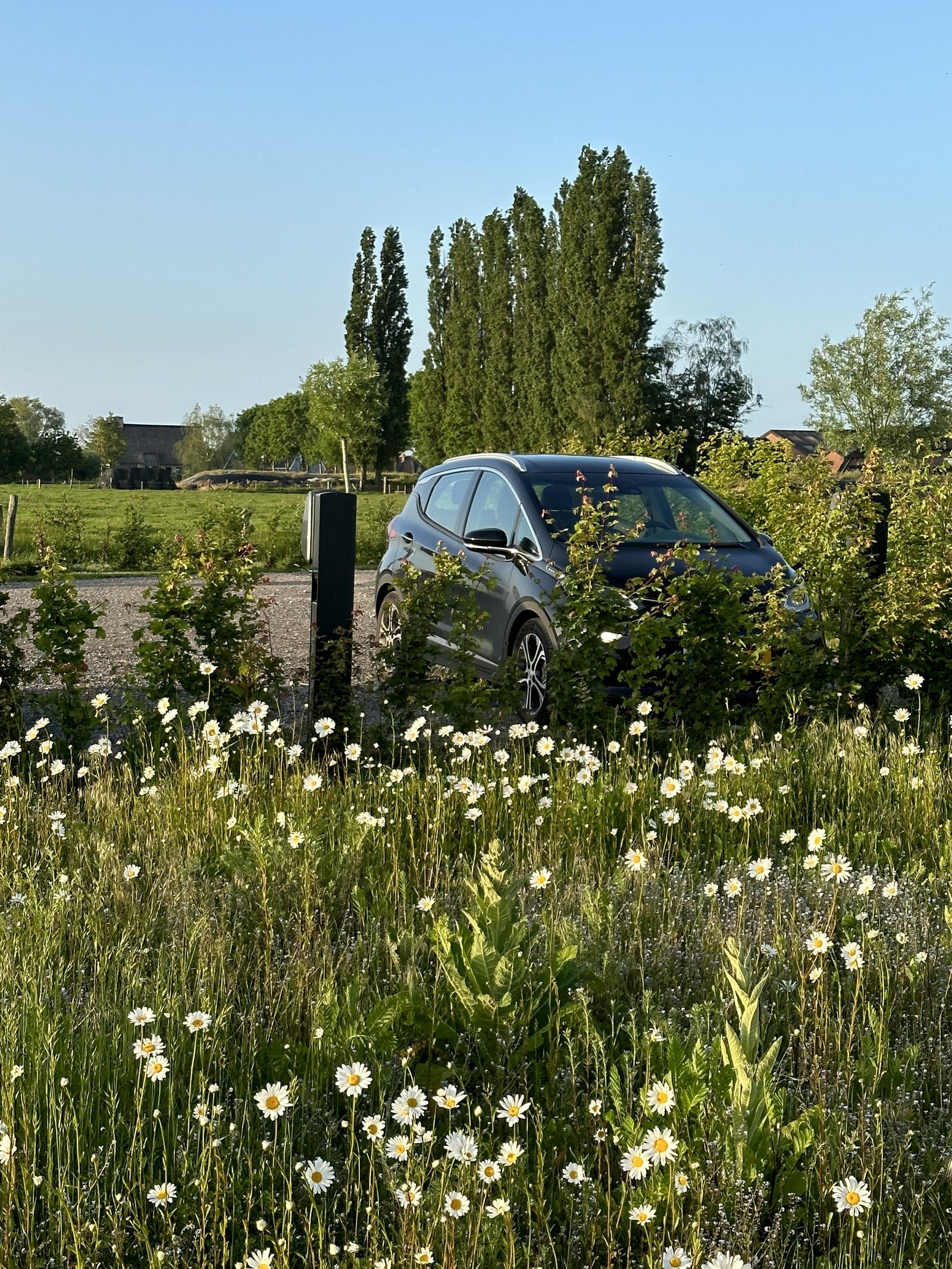 Charging your electric car
There are three charging stations in the parking lot for guests to use.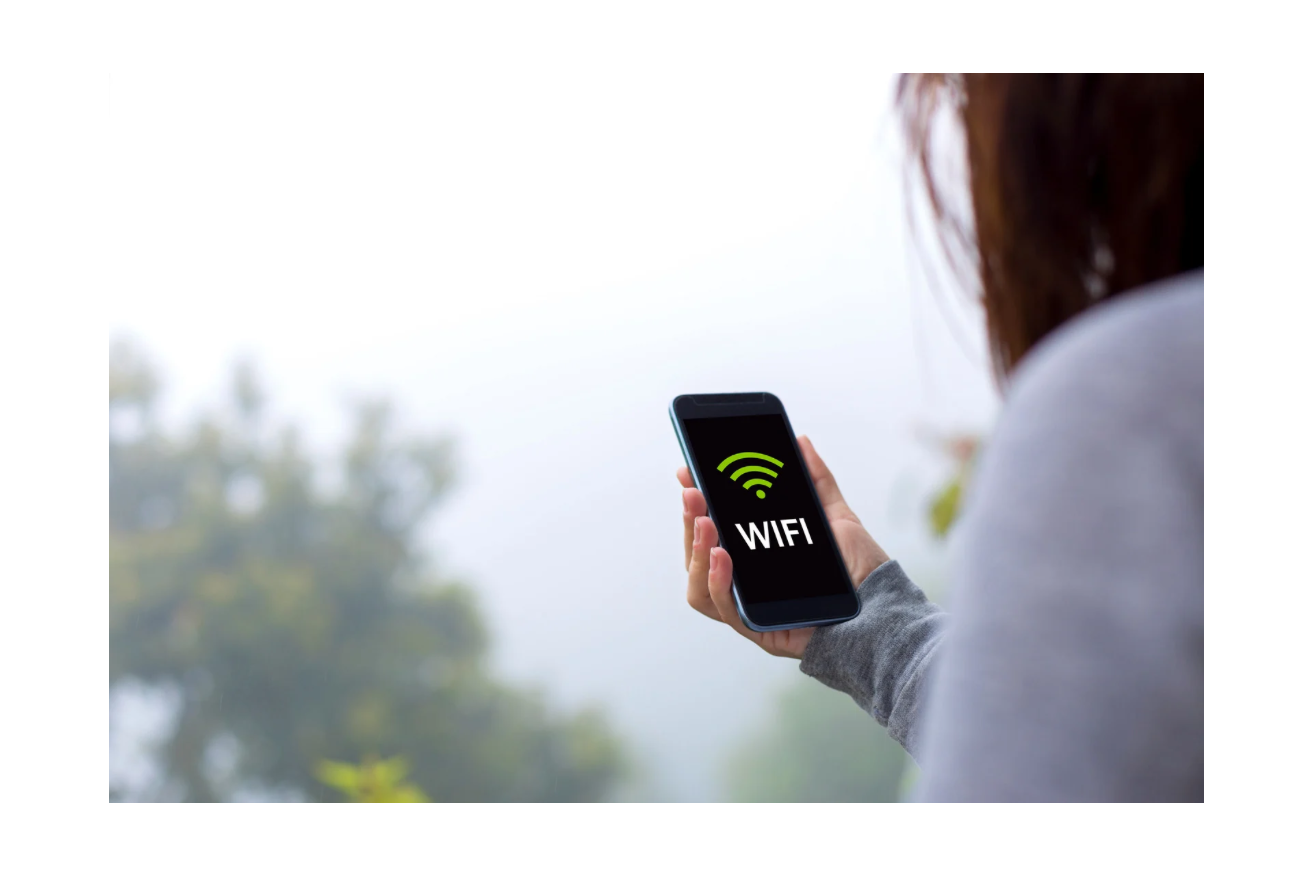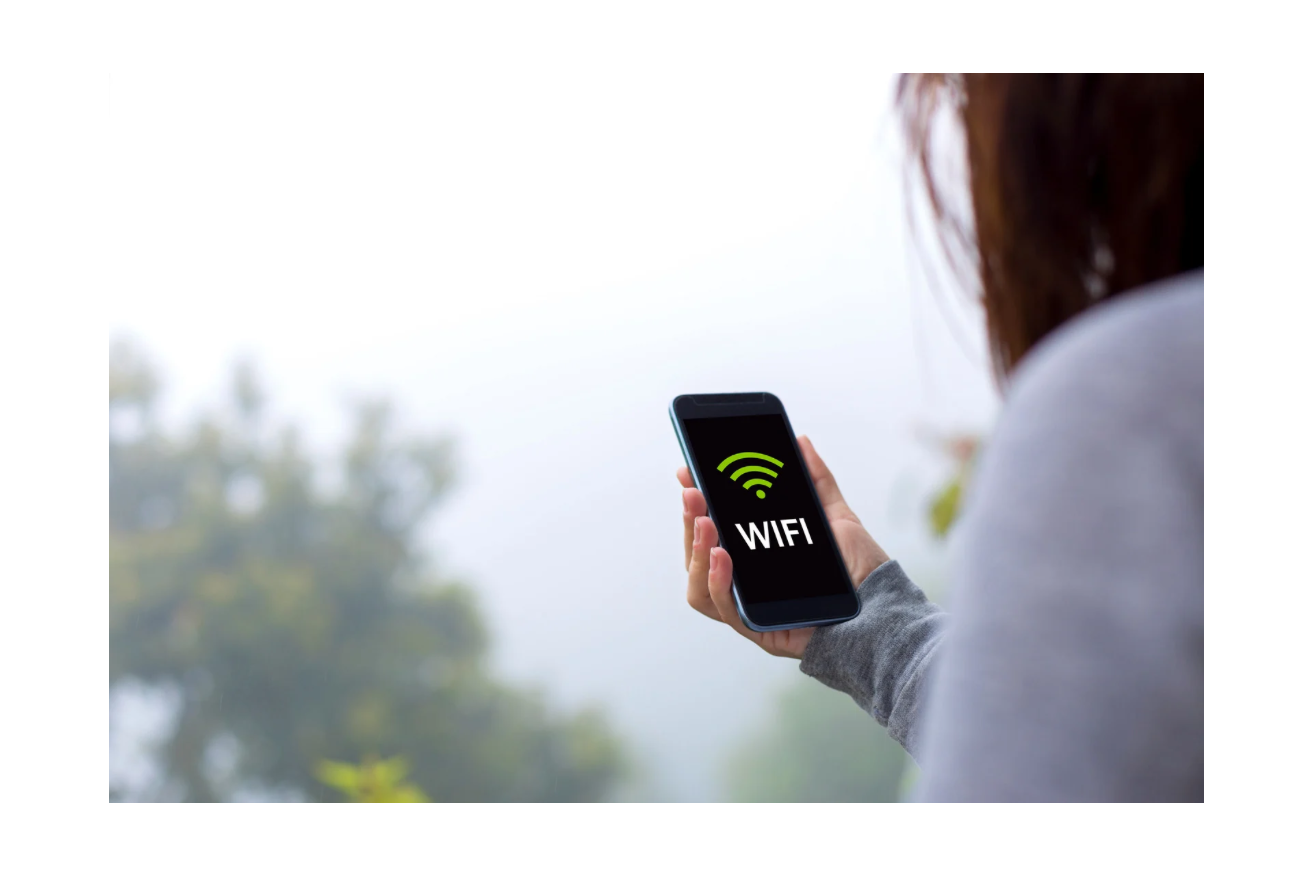 WiFi
At 't Lennepserf, you can use fiber optic Internet. The login code is listed on the board in your lodge. Having an Internet connection while on holiday is essential for most people. We get that. Yet, we invite our guests to go offline as often as possible!
A nice holiday at 't Lennepserf? Then it's great to explore the area by bike. The wind in your hair and the sun in your face. Wonderful! In our blogs you'll regularly find new cycling routes, but at the TIP (Tourist Information Point) in Veesen they can also help you plan a nice cycling route. It's of course possible to rent a bicycle or e-bike near 't Lennepserf. You can do so at De Rijwielhoek in Oene or at Rijwielzaak van de Put in Heerde.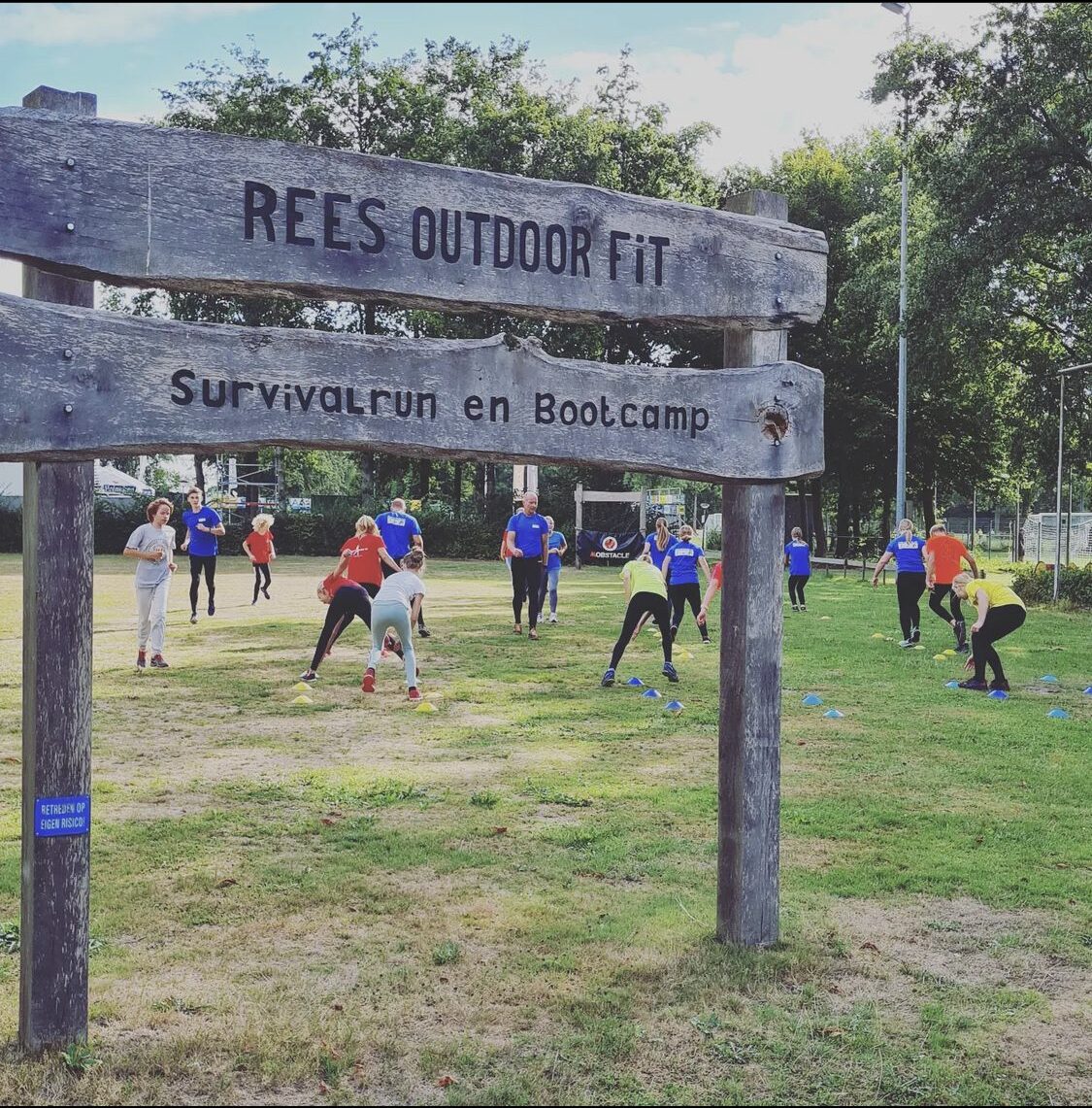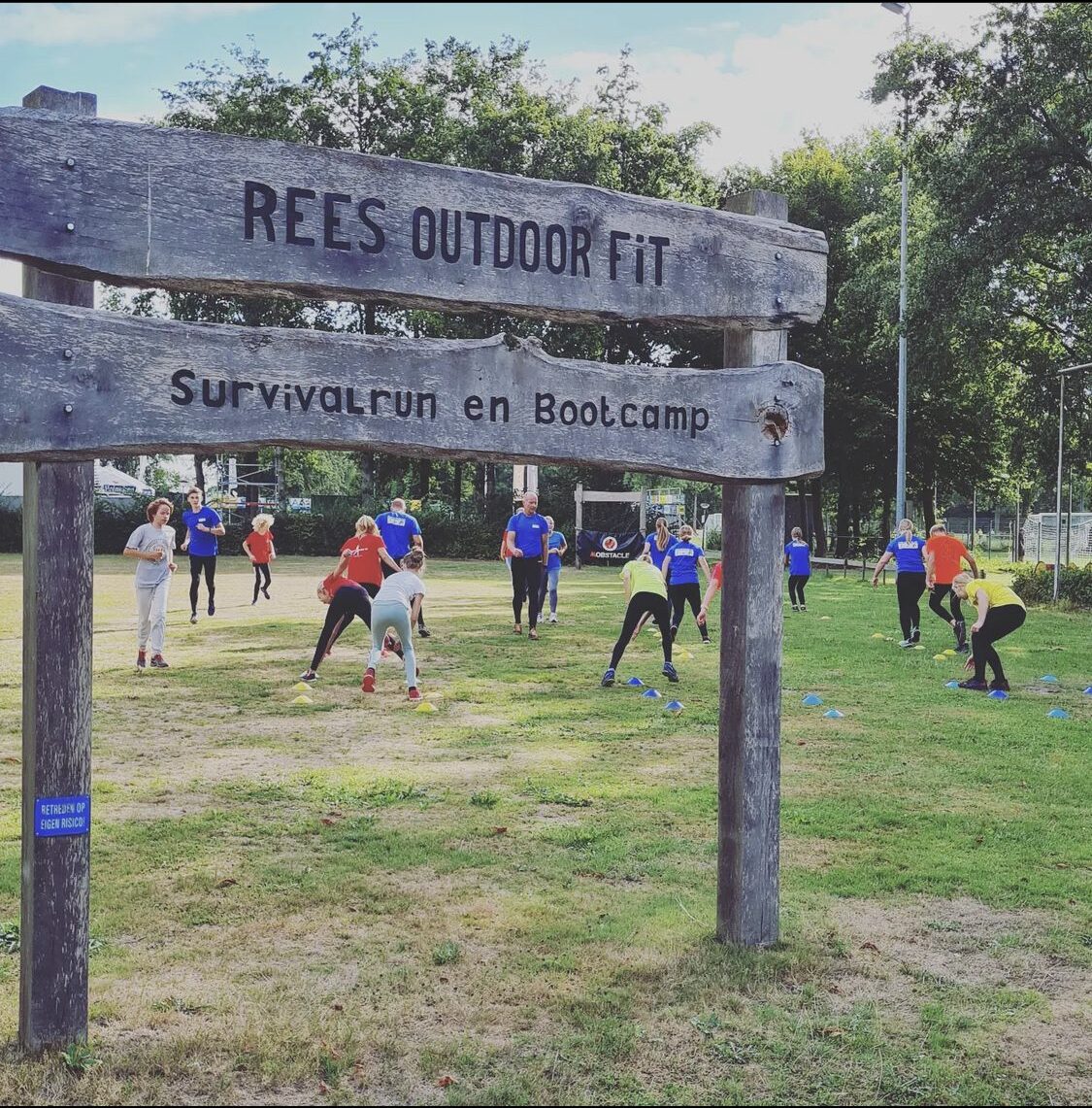 Rees Outdoor Fit
Rees Outdoor Fit offers active programs and various outdoor activities for all age groups. Obstacle and survival run, boot camp clinic, a games afternoon or team building activities. Rees Outdoor Fit is the place to go for action.