Sustainable
An ecolodge is a sustainable accommodation that benefits the environment and where visitors can experience nature in an optimal way.
According to Hitesh Mehta, author of the book Authentic Ecolodges, an authentic ecolodge must meet three fundamental principles of ecotourism:
Nature must be preserved and protected.
The local community must be able to benefit from it. This may be by providing work, starting social projects or offer education, for example.
Programs must be offered to teach both employees and tourists something about the natural and cultural surroundings.
If you stay at one of the ecolodges, you will stay surrounded by nature and experience the real farmers' life. All ecolodges located on the barnyard of the Bos family have been developed and constructed in an ecological way. Many materials from the old farm were reused and now have a new function at the luxurious accommodations. The energy used is generated by the 20 solar panels and the location's own biomass system with which 't Lennepserf has been equipped. The remaining energy is sourced through Pure Energie, who supply the greenest energy in The Netherlands. Take a look at the things 't Lennepserf does when it comes to sustainability.
In addition, 't Lennepserf helps the local community by giving people at a distance from the job market the chance to work at the holiday farm. Nearly everything that is part of the company and still exists is handled by companies located at a maximum of 10 kilometers from the farm. There are no real catering facilities at the holiday farm but if you would like to have a delicious fresh breakfast in the morning, you are welcome at Jobse & Jobse, who prepare everything fresh from the land. 
Would you like to experience for yourself what it is like to spend the night at an ecolodge or would you like to know more about the possibilities at 't Lennepserf?  Book your stay now or contact us!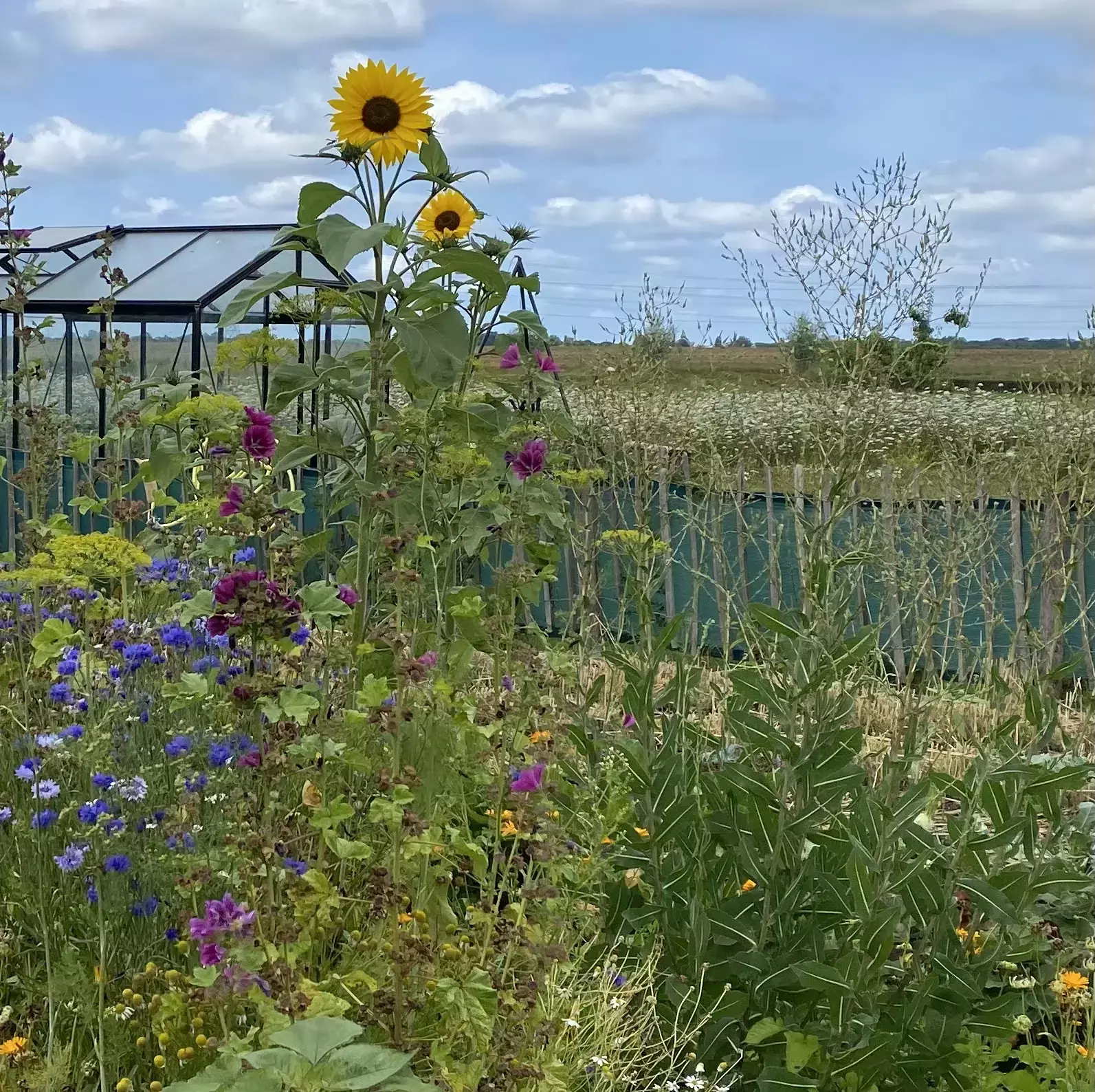 From rafter to furniture
'Wood always tells its own story. I make that story heard.' Designer and wood artist Edward Otten from Zwolle has made a set of amazing tables and benches from the old rafters from the stable for in the lodges.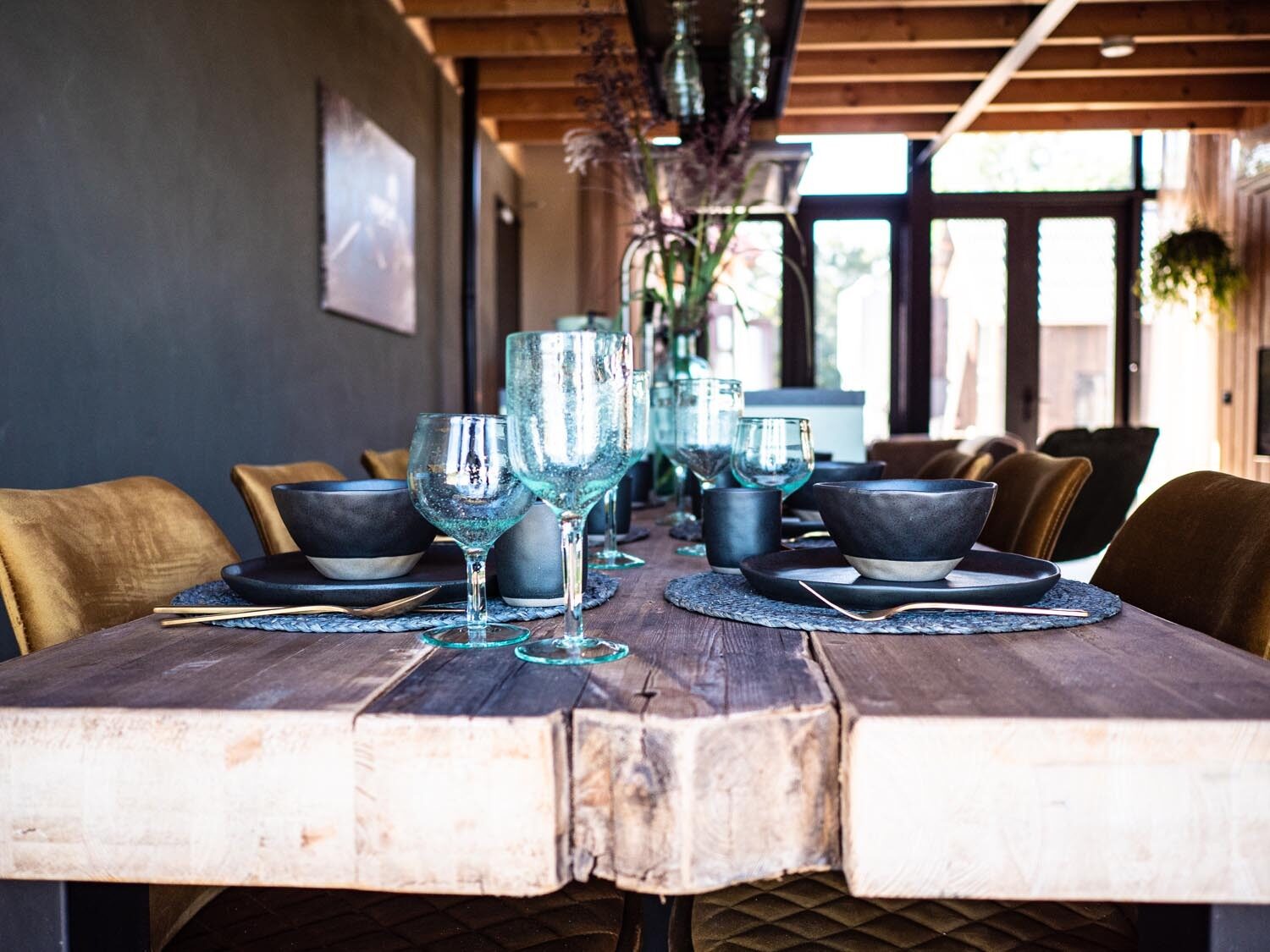 From feed silo to outdoor shower.
You probably remember them, the characteristic feed silos you would see at every farmyard in the past. Many farms even still have them. We didn't want to get rid of our silo either, so it has been transformed into an outdoor shower for a unique farm experience!